5G technology is starting to take its first steps! But what is 5G? 5G represents the newest, latest generation related to mobile Internet connectivity and allows for faster speeds and a significantly more reliable and stable connection than the 4G LTE generation (we're talking download speeds in the range of 1GBps!). Result? It will be possible to download an HD movie in very few seconds, for example.
The reference band is band #22 and #42, the frequency will be, in downlink, from 3500 Mhz to 3600 MHz, in uplink from 3400 MHz to 3500 MHz.
A 5G amplifier is a flexible solution, adapting to all kinds of situations. The list is far from complete, because any 5G amplifier system (i.e., the electronic box and its antennas) can be designed to meet your needs.
This article describes the most common situations for which there is a "ready-made" solution. For other less common cases, contact us: our team will study your needs and propose the right 5G amplification solution for your situation.
1. 5G amplifier for underground parking, blind technical room, elevator shaft, basement office, warehouses
In this type of windowless space, there is generally no mobile signal. The reason is that waves are unlikely to penetrate below street level, or the "blind" room is surrounded by concrete walls that act in a sense as a Faraday cage.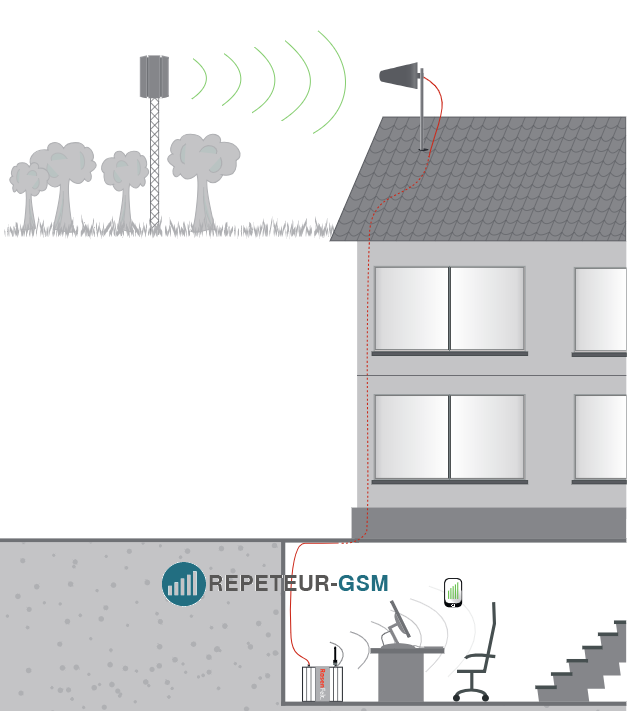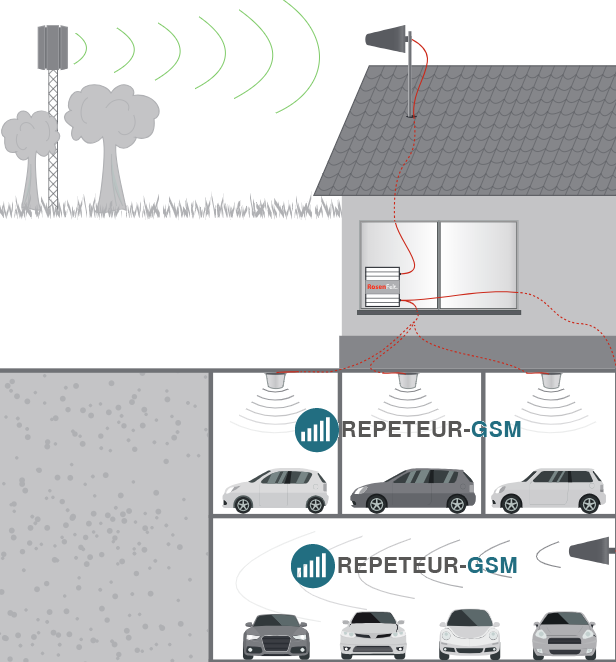 Your devices that require mobile network access will work seamlessly and you will offer your users, employees or visitors the ability to use their cell phones exactly as if they were outdoors in the coverage area.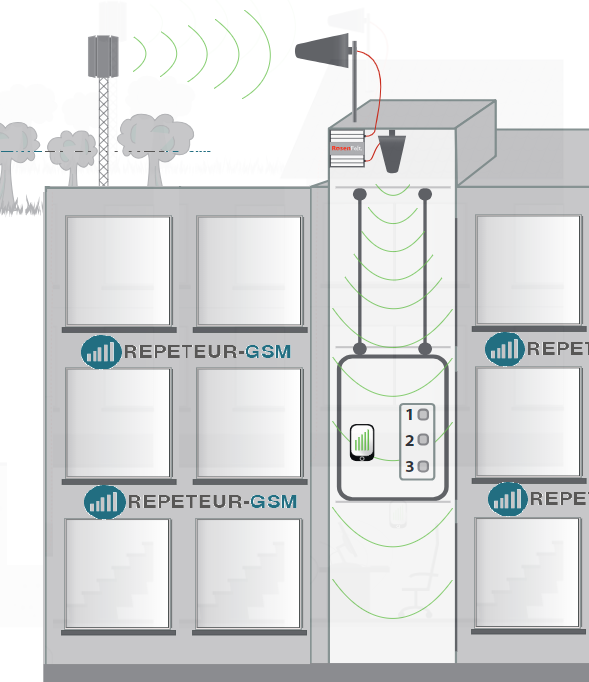 2. 5G amplifier for home and office
In homes or offices, the choice of a 5G amplifier is more classic.
Just add an extension kit from 1 to 6 internal antennas to the 5G repeater of your choice (taking power into account based on the number of internal GSM antennas) and you will receive a complete and easy-to-install system.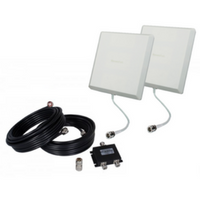 In offices and workshops, when the surfaces to be coated are very large, contact our team: they will study your needs precisely to provide you with the advice regarding equipment at the best value for money.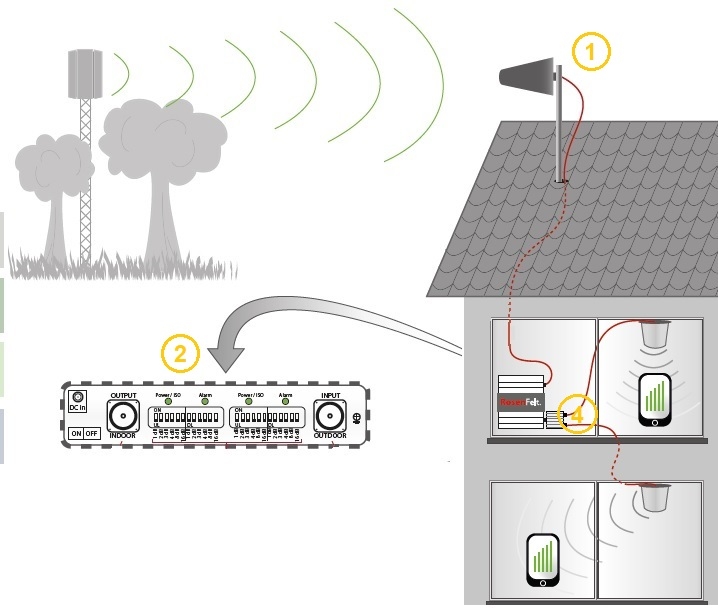 3. 5G marine amplifier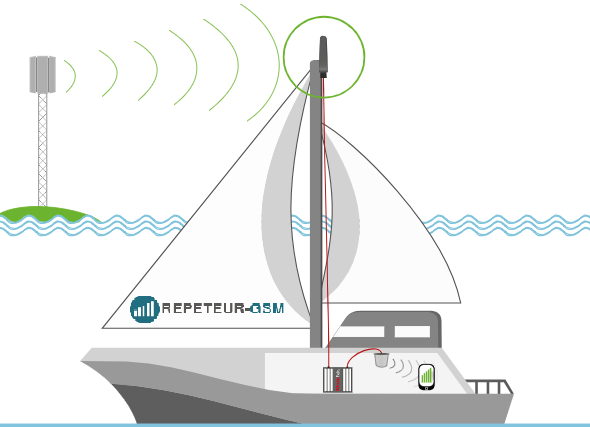 ADepending on the shape and use of your boat, there are a variety of possible solutions. Using an outdoor 5G marine antenna 5G is the only part of your 5G amplifier that is different from a fixed "shore" installation. Perfectly suited for wet and salty environments, this omnidirectional 5G antenna maintains a good 5G mobile signal, even when the boat is in motion.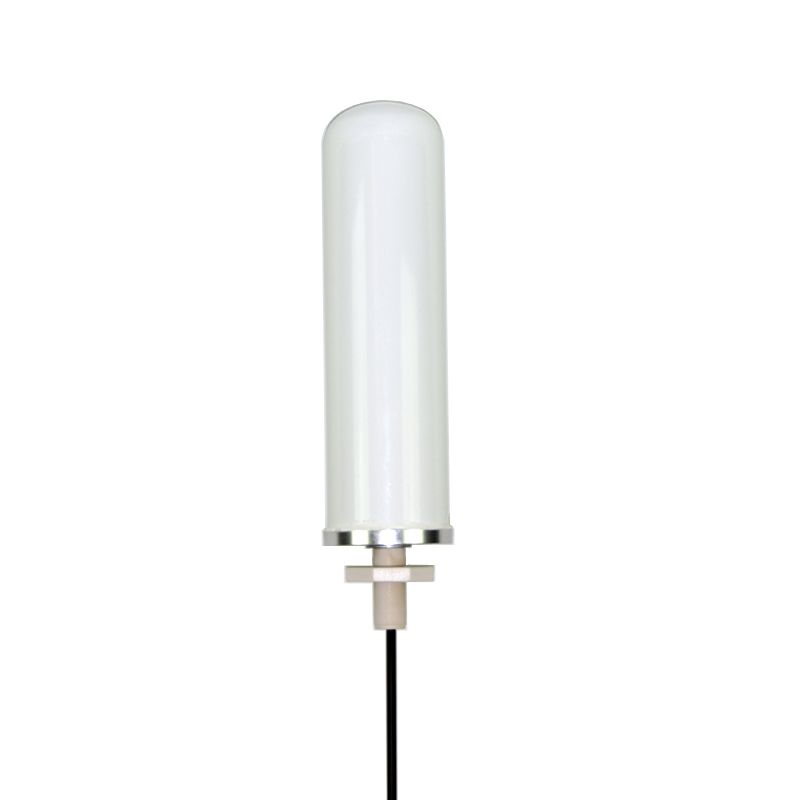 4. 5G amplifier for all operators simultaneously
Often, in a professional setting, it is necessary to re-amplify all operators at the same time: hotels, restaurants, medical offices, stores, warehouses...
To conclude: whatever your situation, there is a 5G amplifier that is right for you.