A cellular signal amplifier, also known as a cellular signal booster, is a flexible solution and is suitable for all kinds of indoor situations and environments. The list is far from complete, because any 4G GSM amplifier system (i.e., the electronic box with its antennas, connectors, and cables) can be designed to meet your exact needs.
This article describes frequent situations for which there is a "ready-made" solution. For other less common cases, we invite you to contact us: our team will study your needs and propose a cellular signal amplifier suitable for your needs.
1.Cellular signal amplifier for underground parking, technical room, elevator shaft, basement, warehouse
In this type of space, especially if it is windowless, there is often no cellular signal of any kind available. The reason is that waves penetrate with difficulty below street level, or the room is surrounded by concrete walls that cause a Faraday cage effect.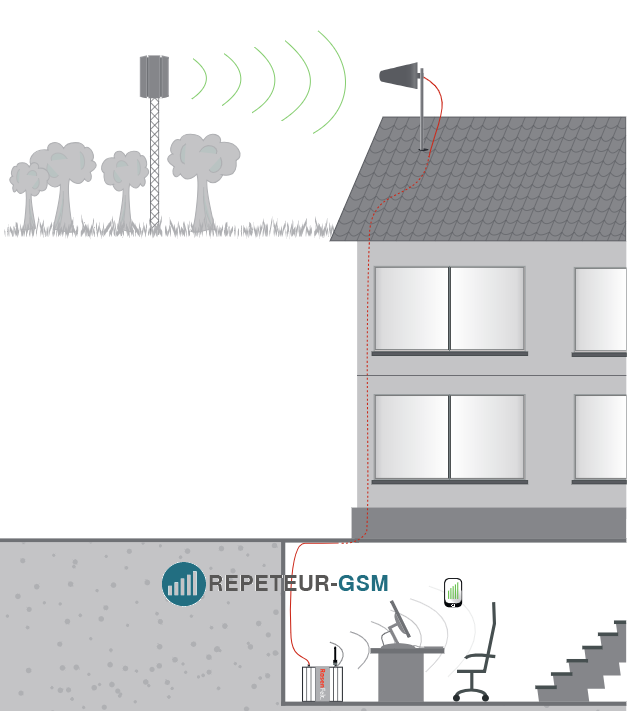 For electronic instruments such as passage meters, remote controls, meters, GSM or 3G 4G alarms to work properly, a cellular signal amplifier is the easiest and fastest solution to implement.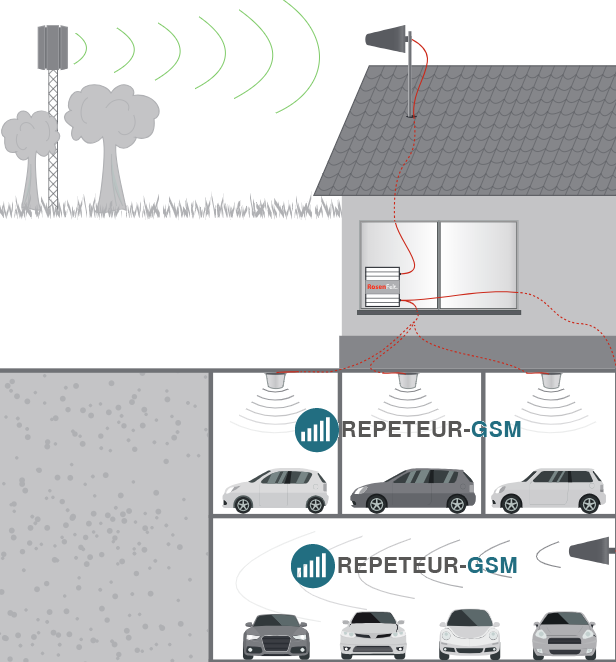 Your machines that need access to the mobile network will now operate smoothly and you will offer your users, employees or visitors the ability to use their cell phones as if they were outside.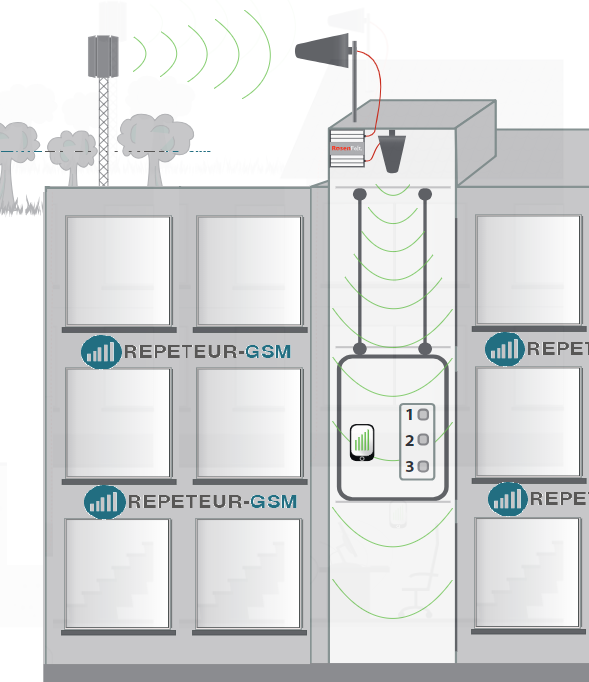 2.Cellular signal amplifier for home or office
In the home or office, the choice of a 4G GSM amplifier is more classic. Simply add an extension kit from 1 to 6 internal antennas to the GSM repeater of your choice, with attention to the power in dBm for the number of internal antennas you want to implement.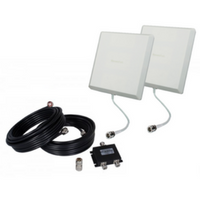 In large offices or workshops with very large areas, multiple indoor antennas will surely be needed. Contact our team to choose the right equipment at the best value for money.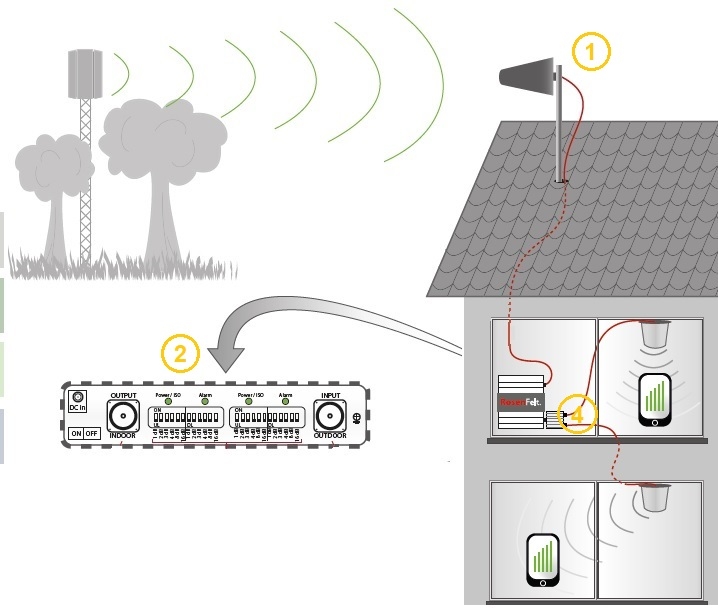 3.4G GSM amplifier for boats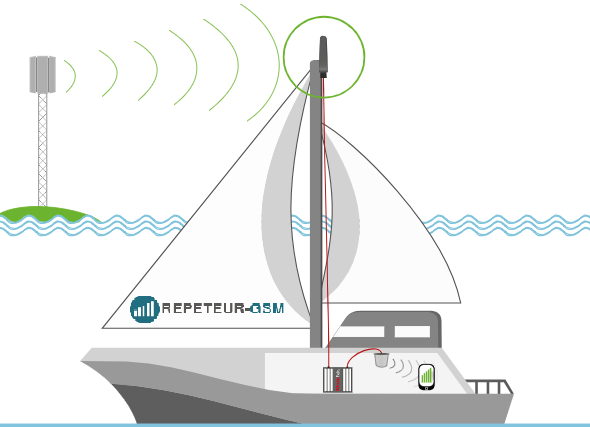 Depending on the shape and use of your boat, there are several possible solutions. The use of an outdoor Marina Omni Antenna is the only part of your 4G GSM amplifier that differs from a fixed shore-based system. Perfectly suited for wet and saline environments, this omni-directional 4G antenna maintains a good 4G GSM mobile signal even when the boat is in motion.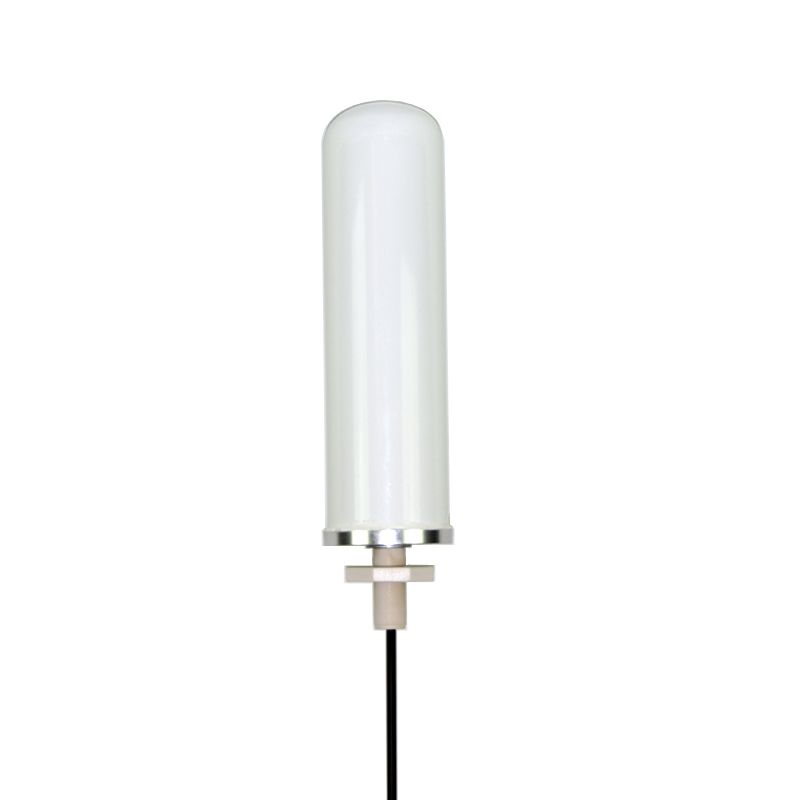 4.Signal amplifier for all networks and operators simultaneously
Often, in a professional setting, it is necessary to be able to re-amplify all operators at the same time: hotels, restaurants, medical clinics, stores, warehouses...
There is an extremely versatile solution that fits perfectly: the 5-band GSM amplifier 3G 4Gfor voice (and SMS/MMS and GPRS) + 3G UMTS + 4G LTE for all operators simultaneously.
Request your free quote via online contact form, we will do our best to resume contact as soon as possible.